Beyond Ritual
the body of power | the power of body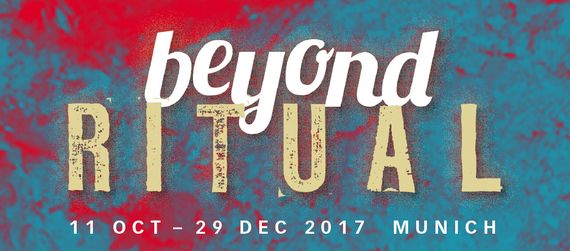 Performance art, shamanism, spirituality. Art or religion? Fashion, or the desire for meaning in our existence? In the project Beyond Ritual we want to hear from international artists, what they have to tell us based on their own work, their cultural background and their scientific view on the subject. We will experience performances and rituals that will truly enchant us and we will even learn how to become a sorceress ourselves. Together with the artists we will dive into a world of energies, which are created by the power of the bodies, the spirit, and the souls of the artists involved. Beyond art and religion we will experience our own potential, our spiritual abilities and our actual selves.
Performancekunst, Schamanismus, Spiritualität. Kunst oder Religion? Modeerscheinung oder die Sehnsucht nach einem Sinn unseres Daseins? In dem Projekt Beyond Ritual wollen wir von internationalen Künstlerinnen hören, was sie uns auf Grund ihrer eigenen Arbeit, ihrem kulturellen Hintergrund und ihrer wissenschaftlichen Sicht zu diesem Thema zu erzählen haben. Wir werden Performances und Rituale miterleben und uns im wahrsten Sinne des Wortes verzaubern lassen. Wie werden lernen, wie wir selbst zu einer Zauberin werden können. Wir werden zusammen mit den Künstlerinnen in eine Welt der Energien, die durch die Kraft der Körper, des Geistes und der Seelen der beteiligten Künstlerinnen und Ritualarbeiterinnen erzeugt werden, eintauchen und jenseits von Kunst und Religion unser eigenes Potential und unsere spirituellen Fähigkeiten, ja, uns selbst erleben.
The performance artists A K U Z U R U from Trinidad, Dimple B Shah from India, Va-Bene E. Fiatsi (crazinisT artisT) from Ghana, Marta Bosowska from Poland and Yishay Garbasz from Israel / England will be guests at the Villa Waldberta from October to December within the framework of the artist-in-residence program of the City of Munich'sCulture Council. Nina Boas from Holland, Raquel Ro from Spain and Constantia Rosendorfer from Niederpöcking are femal artists who are involved in the project which will, together with the priestess i.R. Regina v. Haller-Beckmann, the ritual worker Sabine Koschier from Kolbermoor and the storyteller Bärbel Bentele from Immenstadt, cooperate with the international artists. They will gather together their practical knowledge and contribute their own specific experiences.
Die PerformancekünstlerInnen A K U Z U R U aus Trinidad, Dimple B Shah aus Indien, Va-Bene E. Fiatsi (crazinisT artisT) aus Ghana, Marta Bosowska aus Polen und Yishay Garbasz aus Israel/England werden von Oktober bis Dezember in der Villa Waldberta im Rahmen des »artist-in-residence-Programm« des Kulturreferates der Stadt München zu Gast sein.
Nina Boas aus Holland, Raquel Ro aus Spanien und Constantia Rosendorfer aus Niederpöcking sind an dem Projekt beteiligte Künstlerinnen, die zusammen mit der Pfarrerin i.R. Regina v. Haller-Beckmann und den Ritualarbeiterin Sabine Koschier aus Kolbermoor und die Sagenerzählerin Bärbel Bentele aus Immenstadt mit den Gästinnen kooperieren und sich mit ihren spezifischen Erfahrungen einbringen.

Curated by: 

Mit Unterstützung der Landeshauptstadt München, Kulturreferat und der Villa Waldberta